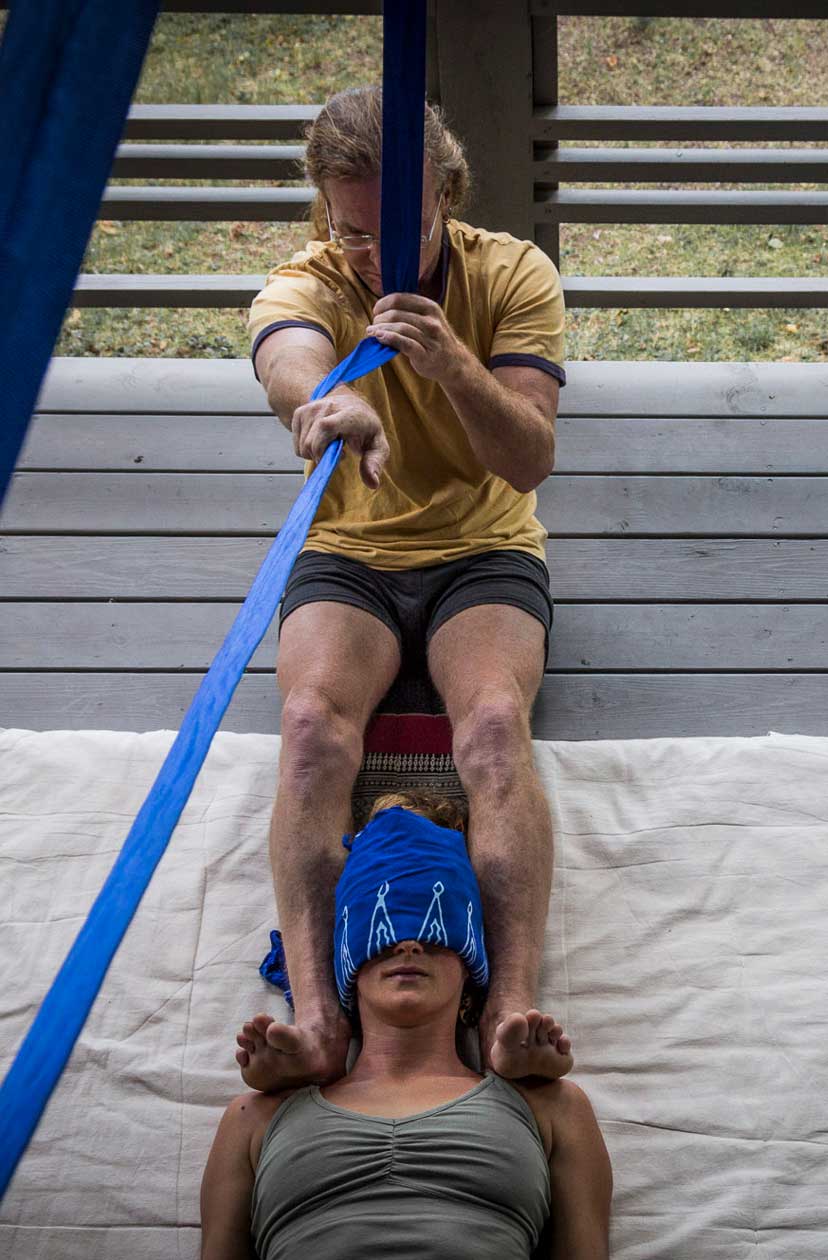 Therapeutic Thai Massage; Upper Body (2 Days)

| | |
| --- | --- |
| | September 23, 2017 |
| | Madison, WI |
| | Perennial Yoga |
| | Google Map |
Therapeutic Thai Massage; Upper Body
September 23rd-24th, 2017
Madison, Wisconsin
14 CEU's
This class is intended for Thai and table massage therapists who would like to explore the art of deep, therapeutic bodywork, with a special focus on neck, shoulder, chest, upper back, and arms. Are you looking for new ways to approach a frozen shoulder, injured shoulders, carpal tunnel syndrome, tennis/golfer's elbow, chronic migraines, or texting syndrome? This therapy-focused class is designed to show you ways to offer deep, permanent healing for chronic ailments. All practice will take place on the floor, and the approach is based on Thai bodywork theory, but these techniques can easily be applied to the table.
Topics covered:
Precise points and techniques to use for the shoulders and arms in all positions (supine, prone, side, sitting).
The use and art of sustained compressions and the breath.
Identifying the source of the pain or limitation and following congestion along fascial lines.
Therapist's body positioning. There are many ways to accomplish the same goal; we will help you find the most comfortable way that most suits your body. Comfort and ease are critical for maintaining the longevity of a bodyworker's career.
The use of feet, knees, sitz bones, elbows, and props to minimize muscular effort and accommodate different body types.
Shoulder and arm self-care to inspire your clients to maintain the health of their bodies.
Pre-requisite:
Minimum 1-yr massage experience and an understanding of the regional anatomy.
Over the past 17 years that Christopher has been doing 3-5 hour sessions, specializing in treating chronic, deep, physical and emotional pain and congestion, he has discovered numerous subtle and powerful techniques for coaxing muscles and energy to release. Christopher is here to share his rich, unique, and detailed sense of body and energy mechanics, as well as his clear, heart-based approach to life. This class will help you sense a body and energy more deeply, will provide you with a therapeutic sequence for the upper body, and will enhance your existing practice in numerous ways. This is a very hands-on, practice-based class with theory interspersed throughout.
To register:
Therapeutic Thai Massage; Upper Body in Madison; Sept 23-24; $350
You can register by following the PayPal link below. We ask for a minimum $100 deposit to hold your space.
Save $100 if you take both Madison classes!
Alternatively, you can send a check to Chris Ray at 1912 Waldo St., Marquette, MI, 49855. If you choose to send a check, please call or email to let us know it's on its way. Thank you!
blessings & balance,
— Christopher & Kate