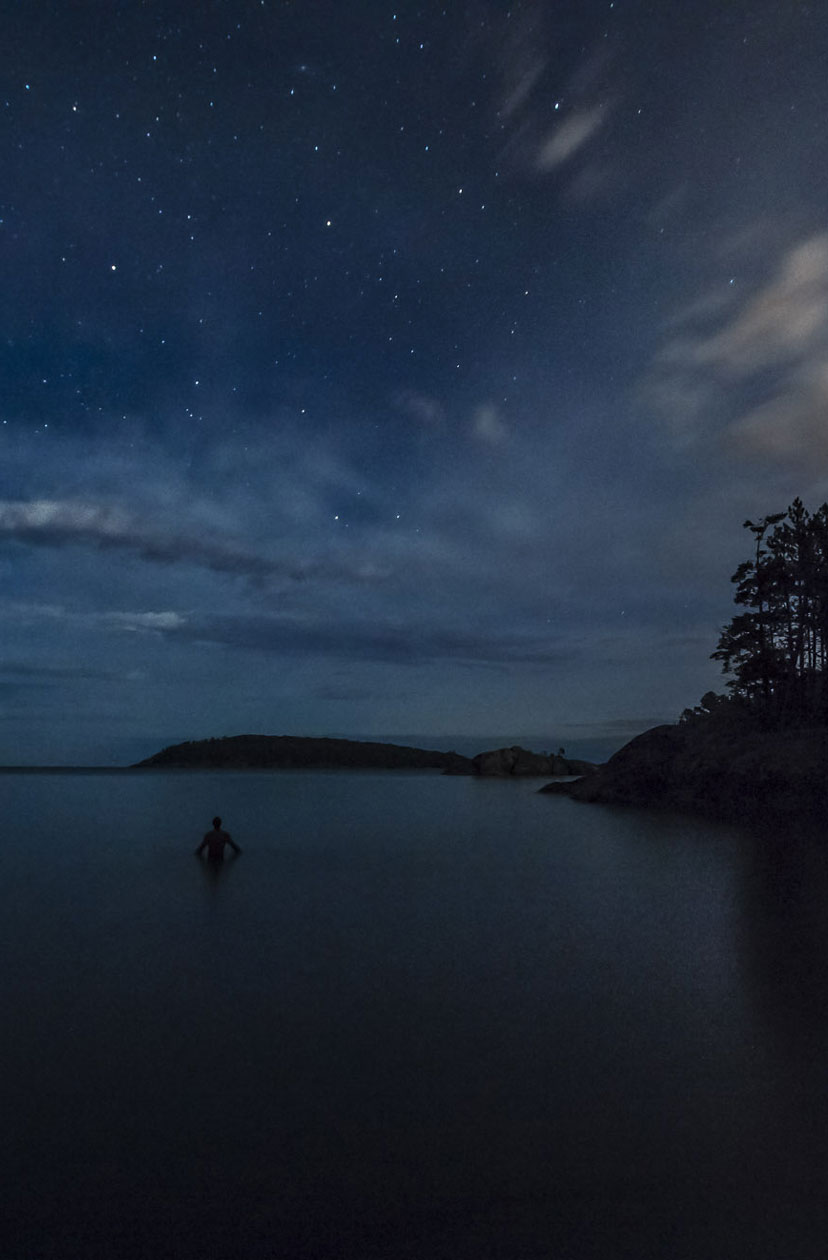 Lake Superior Massage Voyage (7 Days)

| | |
| --- | --- |
| | September 10, 2018 |
| | Marquette, MI |
| | Be Well Center |
| | Google Map |
Lake Superior Massage Voyage
September 10th-16th, 2018
Marquette, Michigan
Welcome to the place we call home. The allure and the nourishment come from this clear, clean water and the grounded, ancient granite. Life moves a little slower here, which allows space to breathe and be. What better setting for a six-day massage voyage?
We Begin
With 3 days of Abdominal Massage… a combination of Thai techniques and Chi Nei Tsang. Abdominal massage is perhaps one of the most profound forms of bodywork. The majority of physical and emotional imbalances and congestion are stored in the abdomen, yet ironically, abdominal massage has become virtually a lost art and science. Almost all energy lines and physical communication systems (blood, lymph, nerves) pass through the abdomen, and this area becomes a 'dumping ground' for stagnant energy. In addition to addressing physical ailments associated with all the internal organs, this work is proven to have incredible healing effects in the physical, emotional and spiritual bodies.
Abdominal massage is patient work; truly an art and dance crafted with grace. This class will proceed with careful awareness and attention to anatomy, energy flow, and the breath.
Class includes:
How to approach and work with the fear and complexities of the abdomen
Warming the belly, detoxing the skin, and opening the wind gates
Opening the breath
Abdominal anatomy and how to approach each organ
Belly self-care techniques
A 90 minute sequence
This class is open to existing bodyworkers or beginners. Some students participate simply as a self-healing retreat. We will be doing a lot of massage on each other and breathwork, both of which open the doors to many healing possibilities. We keep class size small to maintain quality and safety.
Next
A day to rest and play. Dive into Lake Superior, kayak, hike or bike. September is a beautiful time of year. And the water is about as warm as it's going to get.
And then 3 days of Thai Massage
With a focus on the use of sustained compressions and the breath.
Long-held compressions have always been a part of Thai massage, and are a very effective technique to release chronic congestion and tension in the body. However, they are uncommonly used either because it becomes painful for the practitioner or ineffective because there is a lack of training of the subtleties and direction of compression work. Christopher has focused most of his massage work around long-held compressions for 15 years, and through experience, has turned this style of Thai bodywork into a powerfully therapeutic art-form. Come explore the movement of congestion in the body and minimize muscular effort with your work. These concepts and techniques can be a great adjunct to your massage practice or private yoga sessions. These key bodywork principles of working from a place of ease and sensitivity apply universally, whether your style includes longer compressions or is more mobile and fluid.
The key components covered in this course:
The Breath. Fascial, muscular, and energetic congestion rarely moves without the assistance of the breath. Learn how to assess and coach a useful breath pattern.
Direction and movement. A compression is not a stagnant, waiting game. The angle and speed of entry, following the tissue as it releases, and subtly coaxing the tissue are all essential components.
Using feet, knees, elbows, forearms, and sit bones. Our hands, neck, and shoulders cannot withstand a massage career if we are muscling our way into a body. Compressions require steady patience and pressure. Thus, you will practice using your body weight applied through various body parts to comfortably and safely apply a good amount of pressure. Since practitioners vary widely in their shape, size, and range of motion, we will help you find body mechanics that suit your body. There are many ways to accomplish the same goal.
Using props. Props are essential to facilitate ease and comfort for both the practitioner and client. We will explore the use of blocks, bolsters, and straps.
Stripping. Stripping complements compression work and utilizes the same concepts of body mechanics and props.
Two of your guides for the voyage
Christopher Ray is approved by the National Certification Board for Therapeutic Massage & Bodywork (NCBTMB) as a continuing education Approved Provider. (#451538-11) and is registered by Thai Healing Alliance International (THAI) as a Thai Therapist and Instructor.
Chris has been exploring massage & bodywork for the past 22 years, focusing on Traditional Thai Massage for the past 16. He has worked with many masters in Thailand, and has developed a unique, masterful style of bodywork which is deeply transformative. Christopher's patient, thorough style of 3 to 5-hour sessions has allowed him to explore deeply into how congestion and energy move and function in the body. Chris began teaching 12 years ago, sharing his detailed sense of body and energy mechanics, as well as his clear, heart-based approach to life. He is passionate about assisting people in opening up their bodies, remembering their true potential, and embracing life with authenticity, love, and joy.
Kate Lewandowski is a yoga teacher, enthusiastic dancer and teacher, landscaper, Qi Kung practitioner, bodyworker, ex-veterinarian, and cosmic traveler. She thrives on balancing and supporting the highest potential of all those around her. She is also the nuts-n-bolts organizer of this team who holds the container for the magic to unfold. Together, their skills balance and synergize to create exuberant classes that provide life changing information in a fun, comprehendible way.
And the left-brain details
Each 3-day class is certified for 20 ceu's and costs $450. Or take both for $800.
Class time is 9am to 5pm each day with a 60-90 minute lunch break.
You can fly into Marquette (mqt). The airport is located ~30 minutes outside of town.
We can help arrange housing. We have reserved two Airbnb apartments downtown and a lake house on Lake Superior located 5 miles from downtown. These would be shared housing (with other students). If you would like your own space, we recommend looking at airbnb.com or any of the various hotels. Marquette is small (30,000 people), so any hotel will be conveniently close.
To register:
Abdominal Massage, Level 1; Sept 10-12; $450
Using Compressions in Thai Massage; Sept 14-16; $450
Both courses; Sept 10-16; $800
You can register by following the PayPal link below. Please indicate whether you are registering for one or both classes. We ask for a minimum $100 deposit to hold your space.
Alternatively, you can send a check to Chris Ray at 1912 Waldo St., Marquette, MI, 49855. If you choose to send a check, please call or email to let us know it's on its way. Thank you!
Marquette is where we are. Come check it out! We would love to welcome you, show you around, and enjoy several days of great bodywork learning and exploration.
blessings & balance,
— Christopher & Kate